PSYCHOLOGY AND PSYCHOTHERAPY SERVICE
At the CBPT Research Center, meetings are held following the model of Cognitive-Behavioral Play Therapy (CBPT) aimed at the child, even very young, and parenting support meetings following the Parent Training model.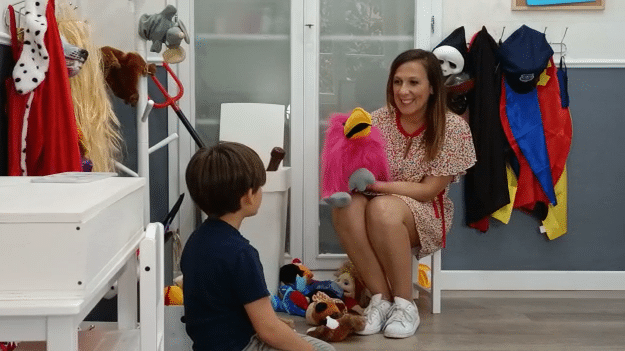 Problems related to Neurodevelopmental Disorders, Anxiety Disorders, Behavior Disorders and Mood Disorders in developmental age are addressed. The goal is to improve and overcome the difficulties identified through psychological and psychotherapeutic interventions integrated with the application of Play Therapy techniques.
In particular, the service is responsible for implementing the clinical effectiveness of Cognitive-Behavioral Play Therapy. The purpose of these interventions is to help individuals enhance the fundamental skills to process their thoughts, needs, feelings and acquire more adaptive behaviors.
Meetings are proposed to support parents in how to respond to the needs of their children. This helps them promote adaptive behaviors and decrease maladaptive ones, improving parent-child relationships and family relationships.