View all other courses


2, 75 HOURS OF TRAINING

CBPT Tools: USE OF EXPRESSIVE ARTS

SIGN UP HERE


COST € 200.00 + VAT (if applicable)

Description
Expressive arts offer the child the confidence and freedom they need to express themselves. Children feel at ease when they play, draw and create. By incorporating play techniques into the therapeutic process, the therapist is able to establish the relationship more easily.
In Cognitive Behavioral Play Therapy, CBT techniques are integrated with the expressive arts in order to facilitate contact with emotional-sensorial states, their tolerance and modulation through the strengthening of the sense of self and self-efficacy. The expressive arts are a valuable tool for connecting with one's emotional experience, encouraging self-expression, developing coping and control skills, promoting self-esteem and self-awareness, facilitating self-control, reducing suffering and empowering self-efficacy.
The expressive arts training proposes the use of various artistic tools and materials (for example, drawing, collage, painting, sculpture, writing, clay and plasticine modeling, book making) to facilitate the development and change of the child. The goal is to deal with the child's problems in a non-threatening way, giving him the opportunity to devise a creative way to move the child's defenses and create a safe environment in which to recognize, expose and process his emotions.
Presentation Video
In this video, Maria A. Geraci, founder of the CBPT Research Center in Rome, introduces the importance of using Expressive Arts in Cognitive-Behavioral Play Therapy (CBPT).
Objectives
Upon completion of the module, participants should be able to:
Helping children bring out thoughts and model behaviors to achieve established therapeutic goals;
Have the knowledge of basic skills to use expressive arts within the CBPT intervention;
Learn about different activities with the use of expressive arts to be integrated into the therapeutic project.
Course requirements
The course is aimed at:
Psychiatrists
Psychologists
Clinical Social Workers Or Licensed Independent Social Workers
Licensed Professional Counselors
Licensed Marriage And Family Therapist
Licensed Mental Health Clinical Nurse Practitioner
YOUR INSTRUCTOR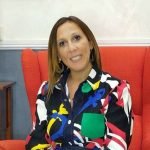 Maria A. Geraci specializes in CBT psychotherapy with a case of Childhood Depression treated with Cognitive Behavioral Play Therapy at the Humanitas School of Specialization in Rome (LUMSA University). She has a University Specialization in Psychological Evaluation at Sapienza University of Rome and a Master in Play Therapy at the International Academy for Play Therapy in Lugano.
For 10 years she has been dealing with developmental psychotherapy using CBPT in paths aimed at the emotional regulation of children with Neurodevelopmental Disorders.
She is an adjunct professor at the LUMSA University, Coordinator and teacher of the Humanitas School of Psychotherapy and a teacher in several schools of CBT psychotherapy where she teaches specific modules on Neurodevelopmental Disorders and Cognitive-Behavioral Play Therapy.
She is the author of several publications, national and international articles on issues relating to Neurodevelopmental Disorders, Coping, the emotional resources of children with learning disabilities and the promotion of resilience.
COURSE CURRICULUM
Module 1: Basics Theoretical of Expressive Arts
LESSON 1
The expressive arts (17 minutes)
LESSON 2
The development of art therapy in CBT (20 minutes)
LESSON 3
The use of expressive arts in the CBPT (minutes)
60 MINUTES VIDEO LESSON
PDF LESSON
Module 2: Setting and intervention CBPT
LESSON 1
Organization of creative and expressive activities in CBPT (24 minutes)
LESSON 2
The expressive arts and cognitive-behavioral techniques (20 minutes)
44 MINUTES VIDEO LESSON
PDF LESSON
Module 3: Applications
LESSON 1
Applications of the expressive arts in CBPT (26 minutes)
LESSON 2
Applications of the expressive arts in the therapeutic path (14 minutes)
LESSON 3
Applications of the expressive arts in the exploration of emotions (22 minutes)
65 MINUTES VIDEO LESSON
PDF LESSON