COGNITIVE BEHAVIORAL PLAY THERAPY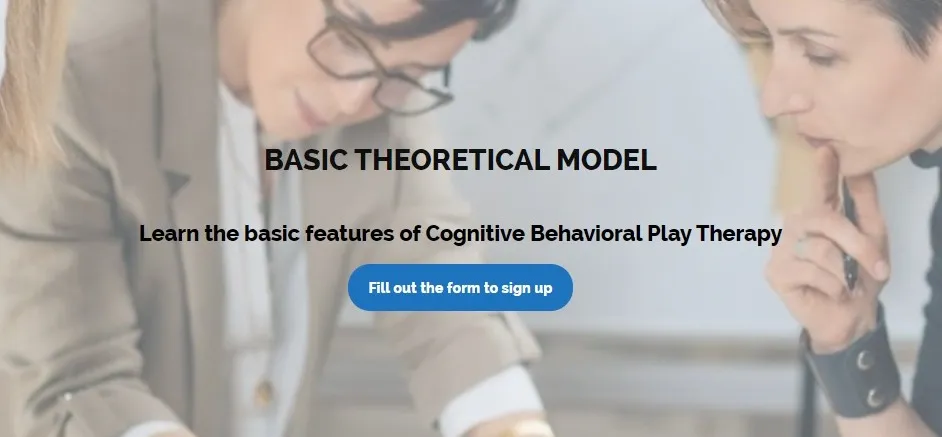 COGNITIVE BEHAVIORAL PLAY THERAPY TRAINING
WATCH THE LESSONS ON THE BASIC THEORETICAL MODEL
Learn the basic features of Cognitive Behavioral Play Therapy
What is Play Therapy and How does it works?
Knell (1998) further developed the approaches of Beck (1976), Ellis (1971), and Bandura (1977) and other theorists, using play to work with children. Knell used structured approach, being directive and goal-oriented, to teach children to think of a new way to play, solve their problems, and build relationships. The application of CBPT includes the assessment and introduction of a customized intervention tailored to "increase behavioral competence" (p. 30). The therapist creates scenes from the child's life and uses models, role-playing games, desensitization and other techniques to help the child change their behavior (Knell, 1998).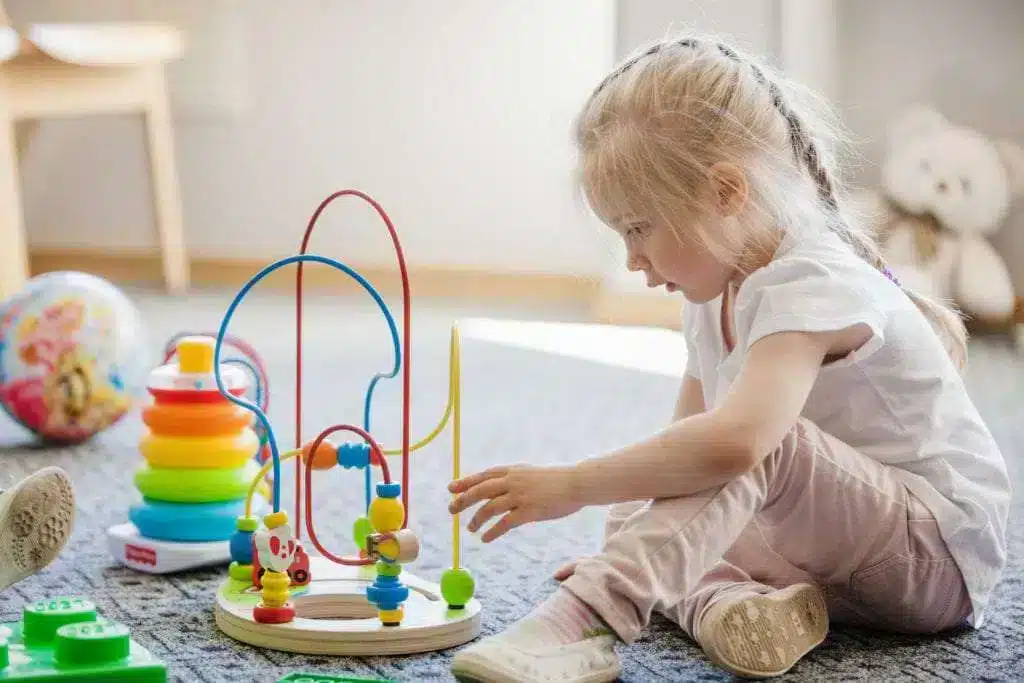 CBPT is a developmentally appropriate therapeutic intervention designed specifically for young children (2 ½ – 8 years). Through this intervention, the child takes an active role in the process of change and mastery of the problems.
CBPT is based on cognitive and behavioral theories of emotional development and psychopathology.
In particular, it derives from Cognitive Therapy (CT), conceptualized by Aaron Beck (1964, 1976).
Behavior Cognitive Therapy
Cognitive behavioral therapy founder
Dr. Beck is widely acknowledged as the pioneer of Cognitive Behavior Therapy (CBT) and is among the foremost global researchers in psychopathology. Ever since he pioneered CBT during the 1960s and 1970s, this groundbreaking therapy has proven its effectiveness in more than 2,000 clinical trials addressing a diverse array of mental disorders, psychological issues, and medical conditions with psychological aspects.
The Cognitive Therapy (CT) and child development
CT is a structured and directed approach to help individuals change their dysfunctional thoughts and behaviors. It is based on the cognitive model of emotional disorders, whereby maladaptive or disturbed behavior is considered an expression of irrational thinking. CT focuses on the cognitions and modification, in particular of irrational, maladaptive or illogical thinking.
This model, developed for adults, is applicable to children too, but young children do not have sufficient cognitive skills and flexibility to benefit from CT. CT requires the ability to follow a logical and rational sequence and the ability to distinguish between rational and irrational / logical and illogical thinking, skills that have not yet developed.
In the preoperational stage of the child's development, thinking is self-centered, concrete and irrational by nature, and action may precede thinking due to cognitive immaturity or impulsiveness.
Which Group is Play Therapy often free to treat?
These characteristics make the use of CT problematic, thus, it is necessary to adapt it to practice with children and adolescents, in order to guarantee a more adequate approach to their development.
Knell and her colleagues have demonstrated that cognitive behavioral therapy can be communicated to children through play (Knell, 1993a, 1994, 1997, 1998, 1999; Knell & Moore, 1990; Knell & Ruma, 1996, 2003; Knell & Dasari, 2006).
Adapting CT for use with children
– Play Therapy for 3/5 year old
CT adaptations to younger populations involves a modification of its methodologies but not of its theoretical foundation. One of the biggest challenges in the development of CBPT has been to find a way to adapt CT to child development without relying on sophisticated language.
According to Knell (1993a, 1993b, 1994, 1997, 1998), CT could be applied to children if presented in a way accessible to them. Puppets, stuffed animals, books and other toys can be used to model children's cognitive strategies, verbalizing the ability to solve problems or find possible solutions to a problem similar to the child's.
CBPT, as conceptualized by Knell (1993a, 1993b, 1994, 1997, 1998, 1999, 2000; Knell & Moore, 1990; Knell & Ruma, 1996, 2003; Knell & Beck, 2000, Knell & Dasari, 2006) was developed for use with children between 2½ and 8 years and is based on cognitive, behavioral and traditionally therapies. CBPT is sensitive to developmental issues and emphasizes the empirical validation of effectiveness of interventions.
Level of development of the child
Play Therapy for childern
In order for an intervention to be appropriate, its complexity must consider the child's developmental stage. The CBPT therapist should:
focus on the child's strength and abilities rather than focusing on weaknesses;
focus on experiential interventions that incorporate play rather than complex and verbal skills;
encourage and facilitate language to described experiences and emotions.
The child's vocabulary is still often quite limited. Young children often benefit from the opportunity to learn to associate behaviors with their feelings and express feelings in more adaptive language-based ways.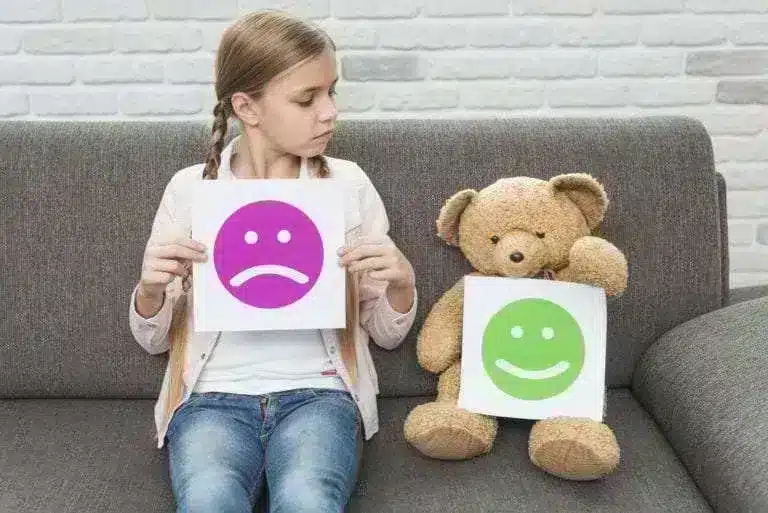 For example, rather than expressing frustration and anger through aggressive behavior, the child can be taught how to understand when he is angry and to express that feeling through words rather than behavior. In doing so, the child can acquire a sense of control and mastery, as well as more positive feedback from the adults around them.
For children, play is a natural and developmentally appropriate means of communication. So, children can use toys as their words and play as communication/language.
TREATMENT DESCRIPTION: CBPT STAGES
CBPT is divided into several phases, described as introductory/orientation, assessment, middle, and termination stages.
Introductory/orientation
During the initial interview, the therapist must help the parents understand how best to prepare the child for their first session and what explanation may be most developmentally suitable for him. So, can be recommended books such as "A Child's First Book About Play Therapy" (Nemiroff & Annunziato, 1990).
Assessment
The aim of assessment is to define the targets and a treatment plan. In addition to a parent interview, it is important to provide a observation of familiar play and observation of child spontaneous play. In summary, the assessment includes parent report inventories (e.g., Child Behavior Checklist, Achenbach, 1991), familiar and children play assessment, The Puppet Sentence Completion task (Knell, 1992; Knell, 1993a; Knell, 2018, Knell & Beck, 2000) or therapist-created measures.
Middle
The therapist develops a treatment plan and the therapy focuses on increasing and reinforcement of the child's self-control, sense of accomplishment, and learning more adaptive responses to deal with specific situations. Depending on the presenting problem, the therapist chooses the most appropriate cognitive and behavioral interventions using specific play techniques, to which the child responds most. The interventions must be evaluated carefully, with as much specificity as possible related to the intervention and the child's specific problems/concerns.
Termination
During this phase, the child and the family are prepared for the end of therapy. As the treatment nears its end, the child deals with the reality of termination and faces the feelings connected to it.
For a more complete description of these stages in CBPT, see Knell (1999).
BALANCE BETWEEN STRUCTURED PLAY AND UNSTRUCTURED PLAY
In CBPT, the balance between structured and goal-oriented activities and unstructured activities in which child's spontaneity emerges is fundamental.. Unstructured and spontaneous information is critical because it allows the therapist to obtain many clinical information, that the child feeling in a safe context has the opportunity to bring out.
The child expresses his needs through play and the therapist in recognizing them gives him all the expressive space without intervening and interpreting, but accepting and recognizing the precious moment of communication. Thanks to this space, structured therapy can plan an intervention that involves teaching more adaptive behaviors and strategies.
CBPT: SIMILARITIES/DIFFERENCES WITH THE TRADITIONAL PLAY THERAPIES
Historically, play therapy has been based on either psychodynamic or client-centered theories, such as Child-Centered Play Therapy (Axline, 1947). CBPT is different from these more traditional forms of play therapies, but has similarities to them in its reliance on a positive therapeutic relationship, use of a play as a means of communication between therapist and child, and therapy as a safe place.
Several important areas of differences involve: the focus on CBPT on directions and goals, choice of play materials and activities, play as educational, and the importance of making connections between the child's behavior and thoughts.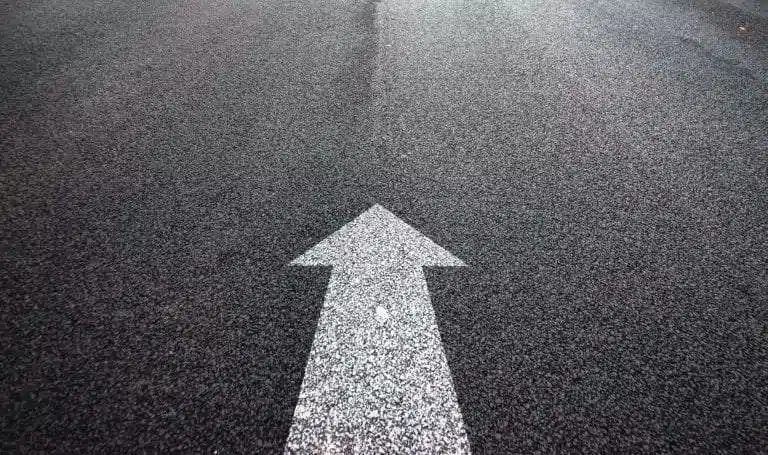 Whereas the therapist in nondirective play therapy is a more neutral observer, the CBPT therapist works with the child and the family to set goals and help the child work towards their achievement, which is monitored continuously over time.
The CBPT therapist can introduce themes, selects play materials and activities with the child, and provides a psychoeducational component to the treatment. This helps impart positive coping skills and alternatives to the current maladaptive ways. Finally, CBPT brings child's conflicts and problems into verbal expression, helping the child make connections between words and behavior (See Knell, 1993a, for more details).
THE EFFECTIVENESS OF CBPT
This can be expressed by six specific characteristics:
1. Involves the child in therapy through play. The child is an active participant and the problems of resistance and lack of compliance can be more easily addressed. In addition, the therapist can address the child's problems directly, rather than through a parent or significant adult.
2. Focuses on the child's thoughts, feelings, fantasies and environment.
3. Proposes a strategy, or strategies, for the development of adaptive thoughts and behaviors that can help the child deal with situations and feelings. In fact, the positive outcome of the therapy provides that
the child will become able to replace maladaptive modalities, and to cope with events with more adaptive approaches.
4. It is a structured, directive and goal-oriented therapy rather than open- ended. The therapist works with the child and the family to set goals and helps them work towards achieving the set goals.
5. It emphasizes the use of empirically demonstrated techniques: one of the most important and utilized techniques is that of modeling (implemented for example by the therapist through the use of puppets and dolls). This, in fact, responds to the need for concrete and non-verbal demonstrations, particularly when addressing children of preschool age.
6. CBPT allows empirical control of treatment.
Finally, the CBPT interventions are adapted to the developmental age of the child, that which are part of cognitive-behavioral therapy (CBT) interventions.
So, in Cognitive Behavioral Play Therapy (CBPT), play is used as a means of communicating and teaching evidence-based techniques to children aged 3 to 8, indirectly and engagingly.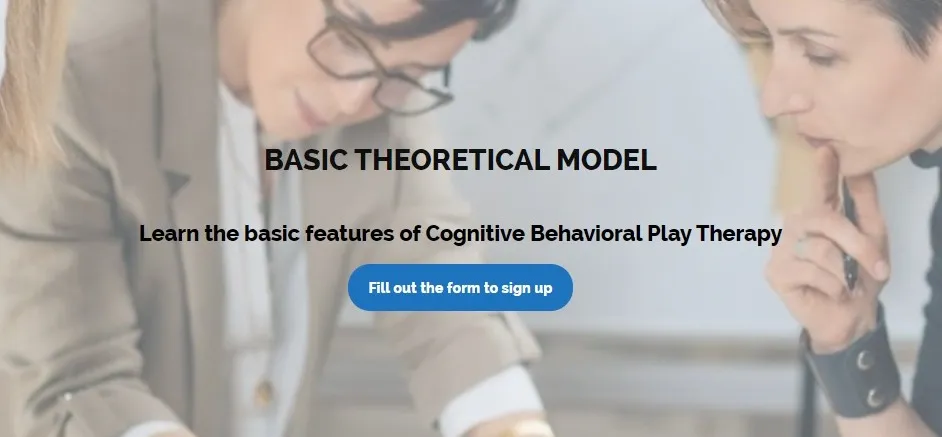 COGNITIVE BEHAVIORAL PLAY THERAPY TRAINING
WATCH THE LESSONS ON THE BASIC THEORETICAL MODEL
Learn the basic features of Cognitive Behavioral Play Therapy
Bibliography
Achenbach (1991). Manual for the Child Behavior Checklist/4-18 and 1991 profile. Burlington, VT: University of Vermont, Department of Psychiatry.
Axline, V. (1947). Play therapy. New York: Ballantine Books.
Bandura A. (1977). Social Learning Theory, Prentice Hall, Englewood Cliffs, NJ.
Beck A. (1964). Thinking and depression: 2. Theory and therapy. In Archives of General Psychiatry, 10.
Beck A. (1976). Cognitive therapy and emotional disorders, New York: Meridian. T.
Ellis (1971). An experiment in emotional education. Educational Technology, Reprinted: New York, Institute for Rational-Emotive Therapy.
Knell, S. M. (1993a). To show and not tell: Cognitive-Behavioral Play Therapy in the treatment of Elective Mutism. In T.Kottman & C.Schaefer (Eds.) Play Therapy in Action: A casebook for practitioners. (pp. 169-208). New Jersey: Jason Aronson.
Knell, S. M. (1993b). Cognitive-behavioral play therapy. Northvale, NH: Jason Aronson.
Knell, S. M. (1994). Cognitive-Behavioral Play Therapy. Directions in child and Adolescents Therapy. (pp.1-13). New York: The Hatherleigh Company, Ltd (Reprinted in The Hatherleigh Guide to Child and Adolescent Therapy).
Knell, S.M. (1997). Cognitive-Behavioral Play Therapy. In K. O'Connor & L. Mages (Eds.). Play Therapy Theory and Practice: A comparative presentation(pp.79-99). New York: John Wiley and Sons.
Knell, S. M. (1998a). Cognitive-behavioral play therapy. Journal of Clinical Child Psychology, 27, 28-33.
Knell S. (1998b) Il gioco in psicoterapia : nuove applicazioni cliniche, Edizione italiana a cura di Francesca Pergolizzi McGraw-Hill Companies
Knell, S.M. (1999). Cognitive-Behavioral Play therapy. In S.W. Russ & T. Ollendick (Eds.) Handbook of psychotherapies with children and families (pp.385-404) NY: Plenum
Knell S.M. (2000). Cognitive-Behavioral Play Therapy with children with fears and phobias. In H.G. Kaduson & C.E.Schaefer (Ed.). Short term therapies with children(pp.3-27). NY:Guilford.
Knell, S.M. (2018). Puppet Sentence Completion Task. In A.A. Drewes & C.E. Schaefer (Eds.). Puppets in Play Therapy: A Practical Guidebook. (pp. 59-73). Routledge Press.
Knell, S.M. & Moore, D. J. (1990). Cognitive-behavioral play therapy in the treatment of encopresis. Journal of Clinical Child Psychology, 19(1), 55-60.
Knell, S.M. & Ruma, C. D. (1996). Play therapy with a sexually abused child. In M. Reinecke, F.M. Dattilio, & A. Freeman (Eds.). Cognitive therapy with children and adolescents: a casebook for clinical practice (pp.367-393). NY: Guilford.
Knell, S.M. & Ruma, C.D. (2003). Play Therapy with a sexually abused child. In M.A. Reinecke, F.M. Dattilio & A.Freeman (Eds.). Cognitive Therapy with children and Adolescents: a casebook for cli ical practice. (2nd ed.) (pp. 338-368). NY:Guilford.
Knell, S.M.& Beck, K.W. (2000). Puppet Sentence completion Task. In K Gitlin-Weiner, A. Sandgrund, & C.E. Schaefer. (Eds.) Play Diagnosis and Assessment, 2nded. (pp. 704-721). NY: Wiley.
Knell, S.M. & Dasari M. (2006). Cognitive-Behavioral Play Therapy for Children with Anxiety and Phobias. In H.G. Kaduson & C.E. Schaefer (Ed.). Short term therapies with children (2nd ed.) (pp.22-50). NY:Guilford.