Given that language is not yet fully developed in young children, one of the biggest challenges in treatment is to find an alternative to sophisticated language. Puppets, stuffed animals and other toys as well as books and art materials can be used as tools to model children's behaviors and cognitive strategies. They act as models that support verbalizing the ability to solve problems or possible solutions to a problem similar to the child's.
Puppets, storytelling and expressive arts allow children to distance themselves from painful themes and deal with them indirectly.
These tools are more accessible to children and respond to the needs and abilities of their cognitive and emotional development. By processing traumatic events and experiences in a medium that is both natural and comfortable for them, they help children explain an emotional experience and achieve personal growth.
A puppet is an object that represents a human, animal or fictional figure that is animated or manipulated through the voice and synchronized movements of the therapist's or child's hand. There are various types of puppets and they can be classified according to the material, shape and intended use.
The most common are finger puppets and sock or hand puppets. Finger puppets adapt to a single finger. Sock or hand puppets adapt to the whole hand and are animated through the opening and closing of the hand to mimic and synchronize the mouth's movements.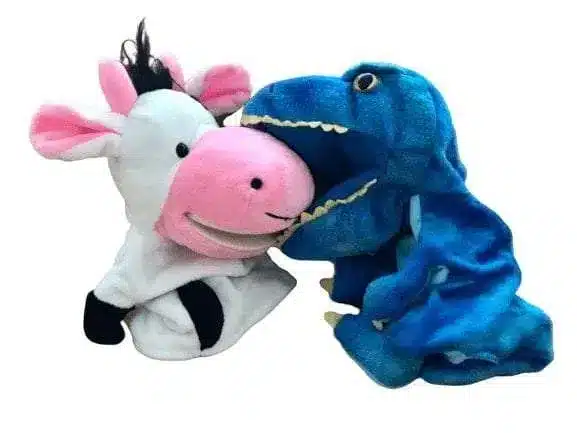 Storytelling or the therapeutic use of stories consists of producing and telling stories. Stories are models that teach values ​​and skills and can provide adaptive alternatives to problems. By listening to child's stories, the therapist receives information about difficulties, frustrations and aspects of their life that they have difficulty revealing openly. There are many variations: the child's storytelling, the therapist's storytelling and reciprocal storytelling.
The expressive arts consist of a self-discovery process that takes place through any form of art stimulated by an emotional experience. This art involves the use of artistic tools and materials, such as drawing, collage, painting, sculpture, clay modeling and play dough. These represent an alternative and non-threatening mode of expression compared to speaking openly about emotions, thoughts and personal events.